Feel free to share these inspiring graphics on your blog or social media.
---
As humans we look up to our leaders and influential people. Their inspiring words and messages are powerful because we might admire them and aspire to be in their position.
Motivational phrases go way back in history. Think of the school/university motto which uses words and phrases to both unite their pupils and reflect their values. For example (most of these would be in Latin): Virtue is the Way of Life, Strive for Better Things, Let Your Light Shine, Fight the Good Fight, Truth and Courage, Toward Higher Things.
You can barely go on a social media site without being bombarded by motivational quotes. But behind every corny line there's a human that has lifted or crafted it – and it turns out that inspiration is a highly lucrative industry.

WIRED.CO.UK
Gretchen Rubin is an American author with a podcast called Happier Podcast and she is "one of the most thoughtful and influential voices on the subject of happiness, habits, and human nature". Gretchen's quotes are some of my favourites.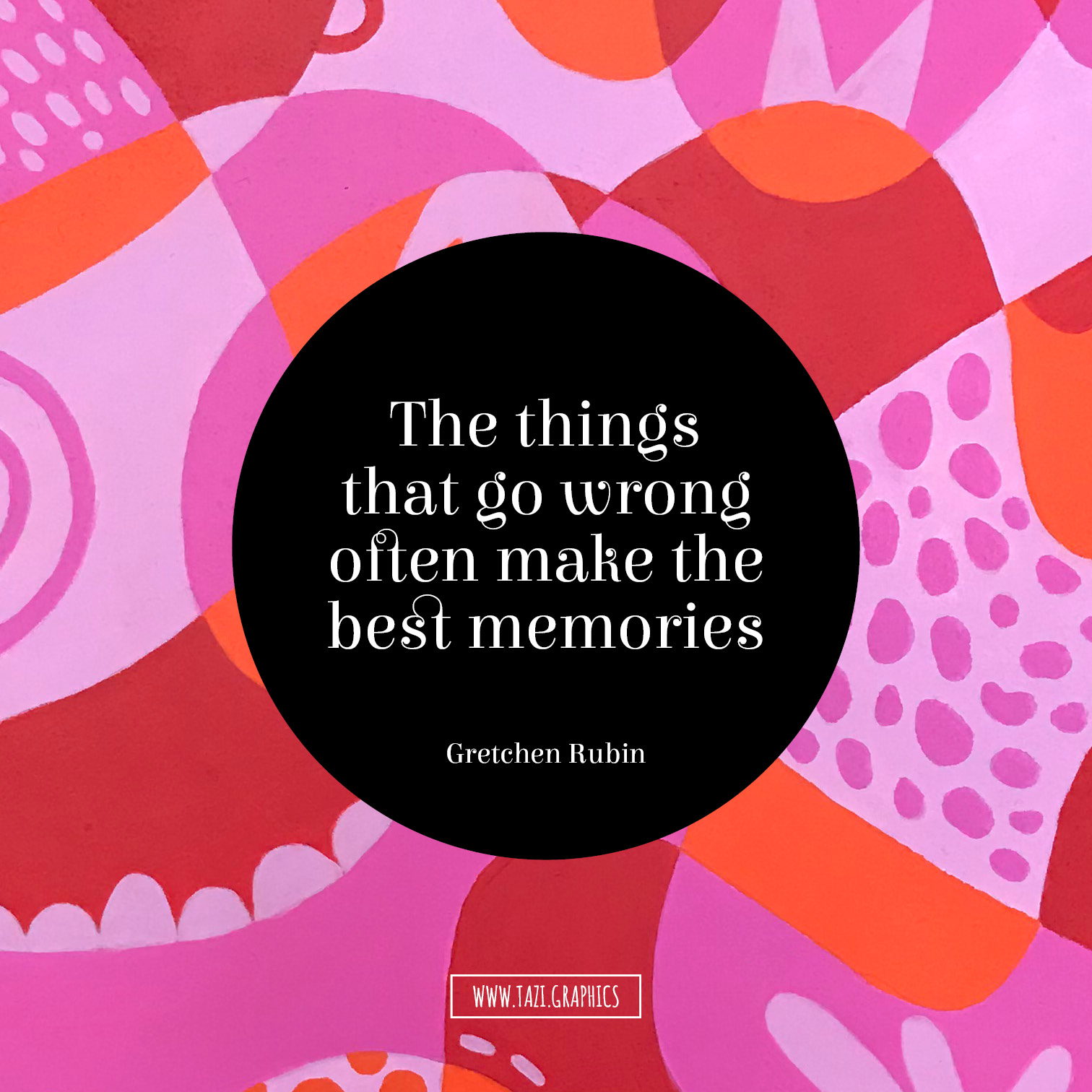 But what makes motivational quotes so inspiring to some people?
A simple inspiring quote will often resonate because it acts as a reminder of the things we already know (but keep forgetting) and it reflects our personal values. Quotes remind us of the things we want to improve, change or reinforce in our lives.
Eye-catching graphics with a strong message can stop you scrolling through your social media feed and give you something positive to lift your spirits and bring you back to the present. In these crazy times and busy lives, they are the digital form of 'stopping to smell the roses'.
According to Lifehack there are seven ways that inspiring quotes can improve your day:
It's easier to keep a positive frame of mind if you make inspirational quotes a habit.
Inspirational quotes can serve as a comfort during difficult times of great personal challenges.
Daily inspirations remind you that you are not alone.
No matter how old you are, you are never too old to keep moving forward and build on yesterday.
Inspirations help remind you what is really important.
If you need help with being better instead of bitter, daily inspirations can help guide you on the journey.
Daily Inspirations help you 'get through it' when you can't 'get over it'.
Right click to save each image
Find more quotes here and here. Copyright: All artwork, images & designs by Tazi Graphics