One of my favourite things to do is to add colour to things, and pumpkins are no exception
---
What do you need?
Pumpkins of any shape or size, acrylic paint, acrylic house paint, paint brushes of various sizes, paint pens (posca pens), clear varnish or spray and pot of water. Acrylic paint is great to use because it is fast drying and easy to wash out of the brushes with water. If I was placing them outdoors I would use exterior paint or acrylic paint with an outdoor varnish to seal to make them last a bit longer.
Fun for kids too!
This is an awesome activity to do with kids of all ages. It can be a bit messy so painting smocks are a must. Here is the result of Miss 3 and Miss 5's painting session.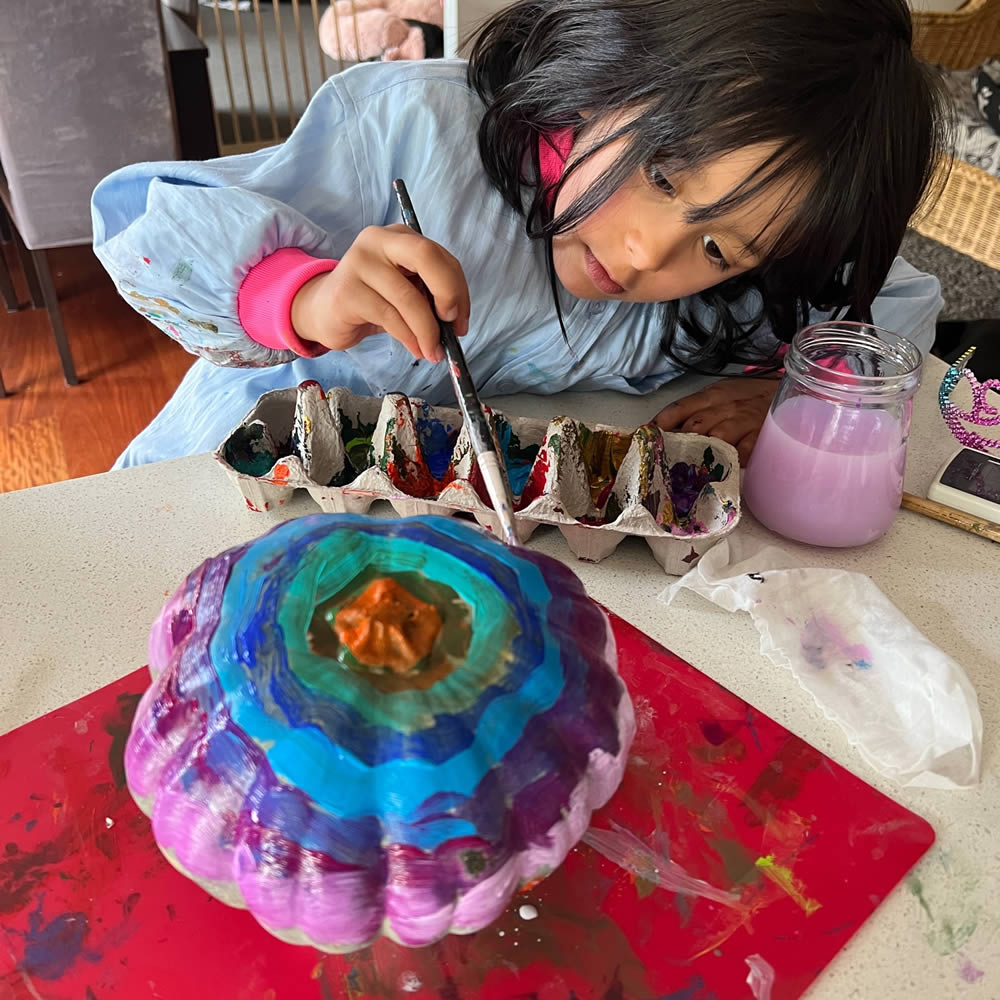 Step by step
First step – I clean the pumpkin and give it a coat of paint to give an even finish and so I can see the pencil lines. If I use a dark coloured paint, I use a chalk pencil or a white pencil.
Second step – I lightly sketch my design on with pencil.
Third step – I use acrylic paint and acrylic paint markers to paint the design and let dry in between. I use a container to elevate it on while drying. I like to paint the design all over but I keep the bottom quite simple. Generally it will need at least two coats to give a nice solid colour. If it is for outdoor display I would use exterior house paint or acrylic paint with an outdoor varnish to seal.
Fourth step – I like to let the paint dry well for a day or two before proceeding to varnish/seal (this is optional). I do at least two coats of varnish (waiting at least two hours between each coat) and make sure there are no big drips or runs. For outdoors I use an outdoor varnish to seal. For a spray varnish I would do at least five coats as they are quite fine.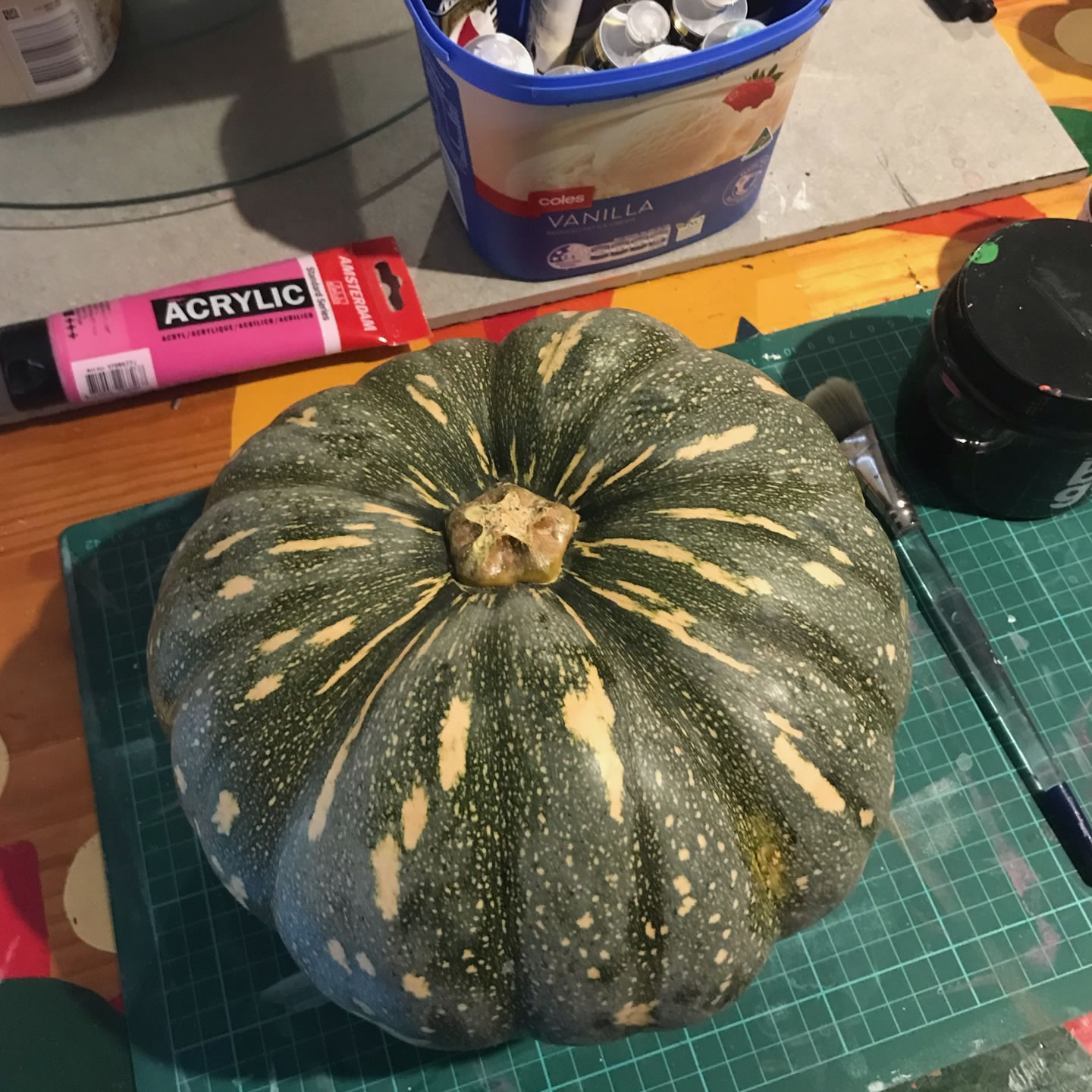 I find that the pumpkins usually last a month or more before starting to deteriorate, but the one I made for Halloween in October 2021 it was still looking perfect in March 2022! (I didn't bother putting a varnish on it and it was a very fresh pumpkin!)
Ideas for Halloween designs
Spiders
Skeletons
Cobwebs
Haunted house
Names
Hearts
Flowers
Patterns
Words
Abstract shapes
Doodles
Stripes
Dots
Colour combinations:
Black and white
Orange, black and white
Orange, red, pink and black
Pale pink, black and white
Purple, orange, black and white
Have fun!