One of the easiest art journal themes you can do is to base it on the name of the month.
This will automatically give you a new focus to work on each month. There are 12 months in a year: January, February, March, April, May, June, July, August, September, October, November, and December.
I like to use a fairly cheap A5 spiral bound journal with a dot grid (ebay) so the pages are not too large, they sit flat when open, and there are faint guidelines or a dot grid that help to line things up.
Working in a journal means you don't need to please anyone but yourself. You have the freedom to try all sorts of styles, media, and colours.
I mostly use paint pens (posca pens or life of colour pens) because they dry quickly and don't soak through to the other side of the paper. But don't limit yourself! You could use coloured pencils, markers, paint, gouache, acrylic paint, collage, stickers or all of them.
It's fun to do! You will see the improvement in your skills and style over time with regular practice, and it is very rewarding to look back over time.
Here are some examples of monthly cover pages from my own art journals over the past few years: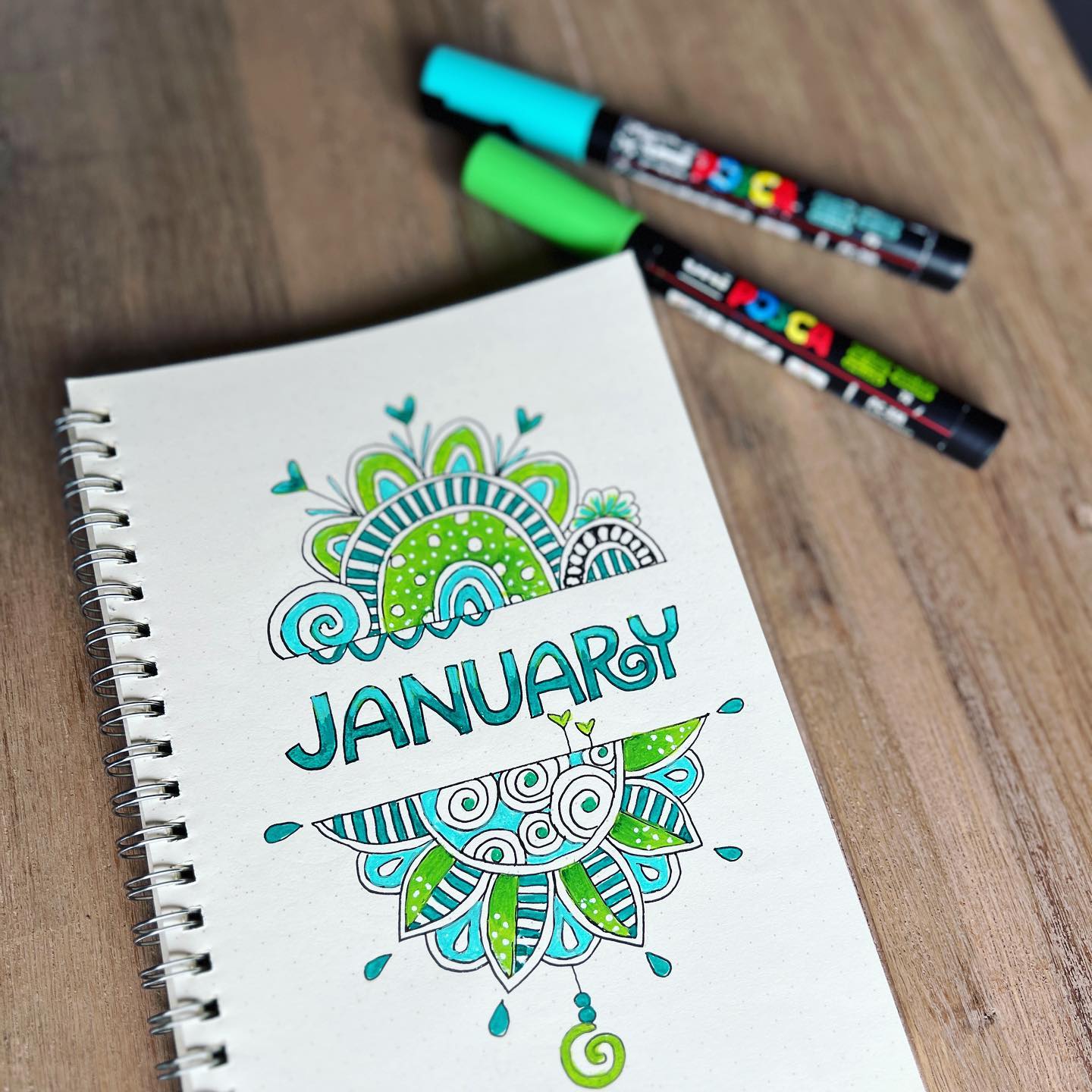 ---
You can find more journal inspiration here: https://www.tazi.graphics/art-journal-inspiration/
---